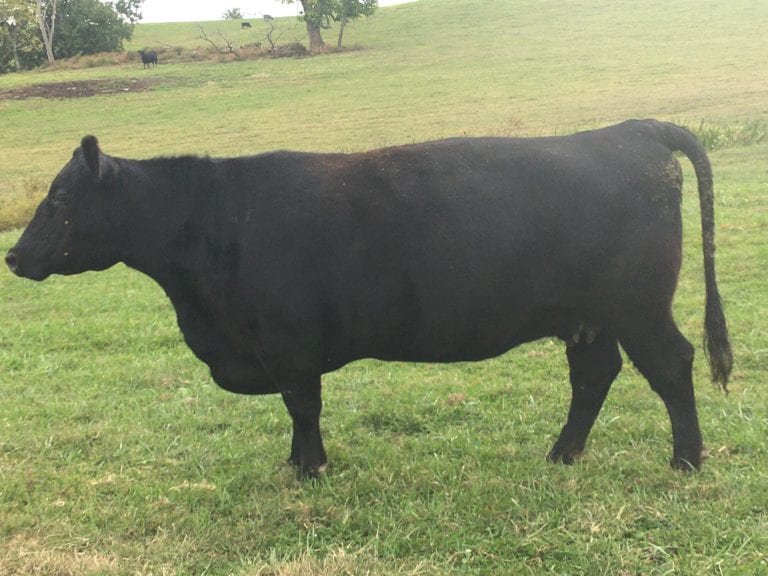 Tour of Duty / Objective 7125
| Sex | Tag | DOB |
| --- | --- | --- |
| Cow | 609 | 3/16/2016 |
| RE | MILK | DOC | CW | $W | $B |
| --- | --- | --- | --- | --- | --- |
| 4% | +34 (10%) | 3% | 1% | 2% | 2% |
She's the Triple Crown winner in the Angus breed for economic traits on Growth, Maternal (milk) & Carcass! 609 cow family; Over 60 years performance selection with
10 generations of proven Pathfinder bulls on maternal side. Rita Lass 609 is unique in performance for the Angus breed because of her predictability on 10 generations of highly proven bulls and unmatched 50K test scores for 3 generations of females.
Is she not the highest 50K tested Angus female for multiple traits?